newsphone
Avoid dementia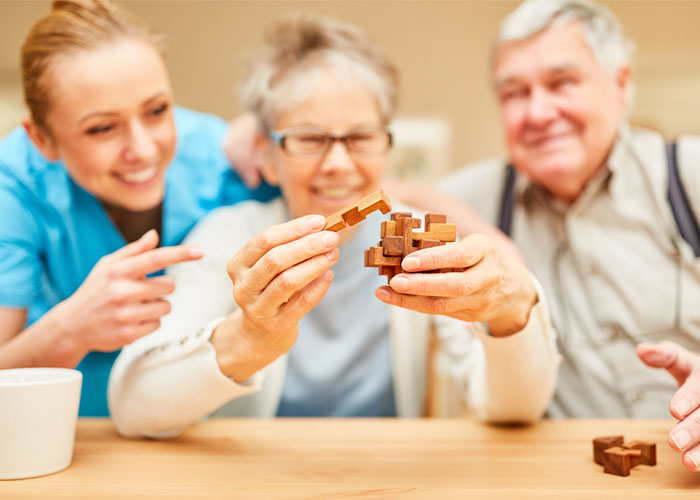 We tend to slow down as we enter our golden years.
Much of the behavior and decline of physical fitness results from the lack of participation in activities.
It's common for an elder person to continuously come up with excuses due to aging.
Depression and anxiety also comes along with aging.  How can we put a halt on that type of thinking?
What do you love doing most?
Improve your mood and feelings of well-being by participating in all types of hobbies and activities.  Sign up for a class; join a social group to meet new people or even just meeting up with loved ones for some game playing.
The secret is to keep both your mind and body moving in order to keep up with aging. 
A gym or a fitness center that offers classes specifically to elders – build your core to avoid any types of falls and injury – and when a fitness center is not available, a walk with a friend, going up and down the stairs rather than using the elevator are great ways of keeping active on a daily basis.
Join a dance studio – Gain balance by dancing your time away with lovely instructors and get your joints and muscles stronger. Beat the pain from arthritis. Foot coordination through dance improves memory.  And when a dance studio is not an option – call a friend, turn up the volume to your favorite music and dance right in your very own home!
Gardening and yard work: As long as you wear a hat and sunscreen, gardening can be very soothing at any age.  Growing your own fruit and vegetable can be very satisfying.  Your family will definitely be thankful of the wonderful, healthy crops.  And when the space for a garden isn't available, opt for planting herbs into pots and lay to rest on a windowsill full of sun.  You will always have fresh herbs and spices for those dinners that you will want to cook for your family and friends.  Including your significant other!
Arts and Crafts – Free your mind, attend a workshop or an art class and heal the connection between your mind and soul through the magic of color and sketch. There are classes for you to join even in your local community.   And when a workshop is unattainable, sit with the grandkids, pull out the markers and crayons- join their world and yours will automatically fill with joy.
Adopt a pet – The companionship one gets through owning a pet, whether it being a dog, cat, bird or even goldfish – has definite positive impacts on your mental health. The affection and unconditional love you receive can help ease loneliness.  And of course don't forget the physical duties do to taking care of a pet will automatically get your body going.
Have simple good old fun!
These are all great ways  to incorporate daily movement religiously and before you know it, age becomes just a number!